KloverHarris Limited SME Support
KloverHarris limited is a human and capital development consultancy Company duly registered under the laws of The Federal Republic of Nigeria. Providing services to both local and international corporate bodies. Our experience in the intricacies and the highly complex nature and risks of the financial industry allows us to proffer bespoke solutions tailormade to their challenges.
In the process of expanding its MSME scheme (Valued existing and potential customers with businesses turnover of less than N100 million per annum and less than 300 employees) WEMA bank with the intent of creating wealth and battling unemployment will support Micro, Small, and Medium-sized enterprises Nation-wide with  access to finance of up to ₦60mn as on-lending at a very competitive rate.
Accounting for up to 90% of all businesses in Sub Saharan Africa MSME's are the important drivers of growth in these economies. With 36,994,578 Micro Businesses, 68,168 small businesses, and 4,670 medium-sized businesses (SMEDAN & NBS), Nigeria Stands at the front lines in West Africa. Diversifying from heavy dependency on the oil industry with a whopping 50% of employment in the non-oil sector, Wema bank will contribute to the ease of MSME's accessing bank financing.
Value Proposition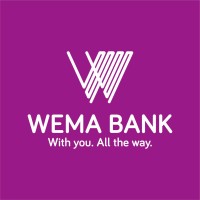 Partnering with Wema Bank, KloverHarris will Provide you the following services:
• Loan Monitoring and Evaluation
• Business Support and Advisory
• Trainings and Workshops